With the election right around the corner, there are a number of all-candidate events that are definitely worth checking out. Here are two events in the Vancouver area coming up in the next few weeks:
Women's Equality & The Federal Election: Why Your Vote Counts
(Co-presented by SFU's Vancity Office of Community Engagement and Single Mothers' Alliance BC)
This event is a is a non-partisan public education event promoting voting among women and awareness of issues impacting women in the federal election. This event brings together leading women's right experts, economists, community leaders, and candidates from all federal political parties for an informative dialogue on issues impacting women in Canada.
Date:

Thursday, September 25th

Time:

Doors at 6:30, Event 7:00-9:00 PM

Location:

Djavad Mowafaghian World Art Centre, Goldcorp Centre for the Arts, 149 W. Hastings St.

(SFU Woodwards)

Tickets:

Individuals: Free (Get yours here)

 
Learn more about the panelists and topics for discussion by visiting the event page here
---
Canada Votes 2015: All Candidates Members' Reception
On Monday, September 21, 2015, The Vancouver Board of Trade is hosting an after-work networking reception with Vancouver Electoral Riding Candidates from Canada's four leading parties.
This will be a unique opportunity for our Members to meet with local federal election candidates, and for candidates to engage with the local business community. Each of the four major federal parties will be given an opportunity to have a representative candidate speak to where their party stands on the important economic and business issues facing Canada.
Reserve your tickets to ensure you have the opportunity to engage your local candidates.
Date:

Monday, September 21, 2015

Time:

Reception: 5:00 - 7:00 p.m.

Location:

Simon Fraser University 
Segal Building 
500 Granville Street, Vancouver

Tickets:

Individuals: $20 GST (included)
Registration includes appetizers and one drink.

 
Learn more by visiting the Vancouver Board of Trade HERE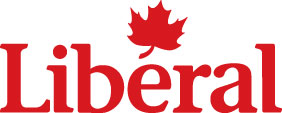 Canadian Women's Voters Congress is not affiliated with the Vancouver Board of Trade
Registration Info:
Do you like this post?
---